Welcome to
HEX Passive Income
Lean how thousands are making passive income with a real system that actually works - no subscriptions, trading, or BS. Save yourself months of time and untold money by learning this passive investing strategy while it's still undiscovered by many. Unlock a new method of making passive income and make your money work for YOU.
This User Made $1000 After Staking 6 months!
With HEX Passive Income, you set the terms you want to lock HEX for. Then at the end of the term, you gain all the interest plus any price appreciation. Set it and forget it.
Learn how to set up a plan to generate interest over the next 10-15 years with only a laptop and internet connection.
Get The Course Today!
HEX Passive Income is designed to teach you everything from scratch. If you're totally new to digital assets, don't worry. We'll cover everything about how to make money with HEX - from zero to hero in a matter of weeks.
Lock funds for a later date to earn interest when those funds become due. Similar to traditional CDs. The power of long-term thinking and delayed gratification are critical to your success. The longer you lock, the more you earn.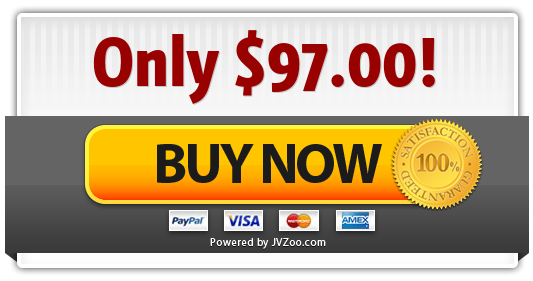 Mindset and Security Foundations
Mindset and Security training comes before everything. Nobody will teach you the long-term mindset it actually takes to succeed in digital assets. Not to mention the many ways you can LOSE money if you're not careful. HEX Passive Income fast-tracks you from zero to hero in the world of digital assets.
One Size Fits One.
Thie HEX Passive Income strategy teaches you how to set up what's called a "staking ladder" - similar to the concept of a CD ladder but with more flexibility. It's what people have been doing to generate wealth in traditional finance for centuries. HEX brings the power into your hands and makes YOU the bank.
Real Financial Freedom
Staking earns you rewards not only in more HEX paid as interest, but the huge potential for any USD price appreciation on top of that. Stake long, large, and early. Watch your HEX multiply over months and years! HEX is relatively new, and it feels eerily similar to Bitcoin in the early days. Don't miss what could be the opportunity of a lifetime.
"HEX incentivizes long-term healthy investment behavior. People that use HEX start really planning for the future. It saves people from the rut of these trading courses and indicators, which mostly just lose people's money. HEX makes saving money fun again. If Bitcoin is a Swiss bank account in your pocket, HEX is like if Bitcoin paid interest to hold!"
Clay A.
Mechanical Engineer
Stop Losing Money With Techniques That Don't Work
HEX Passive Income teaches you the real secret to making money with investing. It's simple: Long-term thinking always beats short-term gains. Stop wasting money on:
Trading/forex courses
Trading bots and indicators
Paid subscription groups from "investing gurus"
This is investing, NOT trading. Trading is NOT passive, it's active. Plus, the fact is 98% of traders lose sooner or later.
The truth is, if these things worked most people wouldn't be selling them, they'd be using them for personal gain. With HPI, there is plenty of opportunity for everybody.
All The Tools You Need To Build A Successful Passive Investing Strategy
HEX Passive Income is unlike most BS out there. It teaches security, setup, and strategy that is custom-fit to your lifestyle.
There's no such thing as "get rich quick". HEX Passive Income is the opposite: get rich slow.
It's working for thousands of people right now, but it's still under 2 years old! The opportunity has never been better to get in early on this revolutionary strategy.
Joe H.
Finding HEX has been truly life-changing. HEX brought me out of a dark place and gave me a newfound purpose. HEX has already done amazingly well for me this year, and I'm excited for the future.
Yashdeep S.
Through HEX I found a like-minded community of individuals with similar goals for financial freedom. It feels great knowing I'm in a long-term product that gains interest every day.
Mati A.
One of the cool things about HEX Passive Income is it's ability to create long-term positive behavior change, not only in investing but in general life. As a therapist and neuroscientist I find this fascinating.
Is HEX Passive Income Safe?
No investment is without risk. That said, HEX has been audited 3 times by 2 of the market's most well-reputed firms. Not only that, but it's had 100% uptime since it launched 17 months ago! There isn't much software that can say that. Digital Assets are still new, but they are quickly becoming widely accepted by the mainstream. Traditional finance and Wall Street are only beginning to dip their hands into digital assets. Sometimes, the biggest risk is doing nothing at all.
The average HEX user is staked for 5.5 years. Join 28,000 stakers who have locked over $1 Billion of total value so far.
HEX has been audited 3 times by 2 of the spaces most well-reputed companies. It also has 100% uptime since launch. Prices are volatile, but HEX itself is as safe as it gets. Remember: with extreme volatility also comes huge opportunity for potential price appreciation.
The entire system is condensed and streamlined for you in this course.
If you know nothing about digital assets, this is for you!
This market can be intimidating. But with HEX Passive Income, you can learn a working system in a matter of weeks! HEX Passive Income condenses and streamlines all the information you need in one convenient place.
Save time and money in trying to figure all this out on your own, and give yourself an interest-generating staking ladder for the next 10-15 years!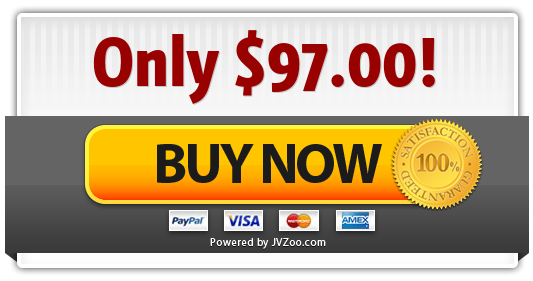 This User Earned 31.2% Interest In Only Months
Their stakes were less than 200 days. Most people are staking for much longer. Delayed gratification is key to making HEX Passive Income work.
HEX Passive Income gives busy people what they want - and it's still early!
All you need is a laptop or a phone with intenet connection. Demystify the world of digital assets, and save tons of time and money in mistakes you could otherwise make.
This YouTuber Earned $1979 in 90 days With The HEX Passive Income Strategy